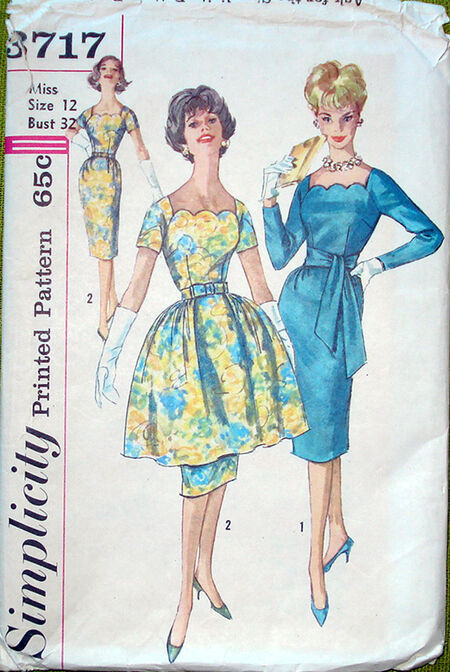 What do you think of the dress with the overskirt?
To be honest, there was a point in time when I would have laughed at the thought of donning such a garment. Now I'm trying to figure out a place where I can wear it. The options seem limited, but I'm sure I can come up with something, because I totally plan to make this dress.
I'm thinking taffeta in a jewel tone. I have a decent amount of experience sewing taffeta, having made three
Victorian dresses
out of the stuff. I want the overskirt to poof and taffeta has great poofability.
Other fabric choices mentioned on the back of the pattern are cotton, linen, rayon, silks, satin, broadcloth. I can see cotton for a day dress, especially if the overskirt is starched, but I wouldn't wear this dress during the day—not when it cries out for taffeta, low lights, diamond earrings and the maitre d showing me and Don Draper to our table…
Okay, back to reality. No Don. No diamonds. But I like this dress, I will make this dress, and I will find—or manufacture—an occasion upon which to wear it. If nothing else, I'm going out to dinner with my husband. I wonder if I can get him into a dark suit with a skinny tie?